Deportation/Removal Defense
Philadelphia Deportation Defense Lawyer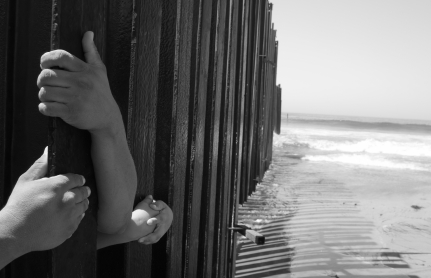 We Help You Fight Deportation and Removal
If you or a loved one is facing removal proceedings, you will need the help of an experienced immigration law attorney who understands immigration court procedures and can help you remain in the U.S.
If You Have Received a Notice to Appear, Call Us at 215-271-2288
Your deportation defense will start with a consultation with Immigration Lawyer Elaine Cheung, Esq. A removal proceeding can be initiated by the government on the basis of criminal acts, a minor traffic stop or after your affirmative application to USCIS has been denied. Your Notice to Appear requires that you appear before a judge at an immigration court. You may be subject to removal if:
You have broken immigration laws, such as entering the United States as an undocumented alien
You have committed a criminal act
You have overstayed a visitor, student or work visa
You have misrepresented yourself on a non-immigrant or permanent resident application
If you are at risk of deportation, it is in your best interest to act quickly and work with an attorney who has experience with immigration court.
Creating a removal defense is best left to an experienced immigration attorney. There are many levels of bureaucracy in deportation and removal defense, such as the Department of Justice (DOJ), U. S. Citizenship and Immigration Services (USCIS), Immigration and Customs Enforcement (ICE), the Executive Office of Immigration Review (EOIR), the Department of Homeland Security (DHS) and local law enforcement. We advise clients to retain an attorney skilled in immigration law and well-versed in jurisdictional issues.

Pennsylvania Immigrant Removal Defense Attorney
Attorney Elaine Cheung, Esq. is experienced in dealing with the many federal agencies handling immigration and deportation issues. The daughter of immigrants herself, she has seen the painful impact of separation on families in immigrant communities, and she is an active member of the American Immigration Lawyers Association (AILA). We fight hard to protect your rights and advocate aggressively on your behalf.
Attorney Cheung is fluent in English, Spanish, and Fuzhou and is proficient in French and Mandarin, and staffers speak and write English, Spanish, Cantonese, Mandarin and Fuzhou. To schedule a low cost consultation, please call 877-235-0430 toll free or 215-271-2288.
Building a Strong Defense
Defenses to deportation include:
Cancellation of Removal for Non-Permanent Residents
For non-permanent residents (even if you entered illegally), you are eligible for Cancellation of Removal if: (1) you have been in the U.S. for 10 years continuously, (2) are a person of good moral character, and (3) have a qualifying U.S. citizen or legal permanent spouse, parent or child who will suffer "exceptional and extremely unusual" hardship if you are deported. Immigration Attorney Elaine Cheung, Esq. frequently prepares 300+ page submissions to the immigration judge in support of this application to demonstrate that her clients meet these tough requirements.
Cancellation of Removal for Permanent Residents
Even if you have had your green card for decades, immigration authorities may still deport you if you have committed certain crime(s). You are eligible for Cancellation of Removal for Permanent Residents if you were not convicted of an aggravated felony, you have lived in the U.S. for 7 years and you have been a lawful permanent resident for five years. This deportation defense allows an immigration judge to grant you a waiver from deportation if you can show that your equities in the U.S. outweigh the crime for which you were convicted.
Pursuant to former Section 212(c) of the Immigration and Nationality Act (INA), if you are a lawful permanent resident and are deportable for a criminal conviction (including aggravated felonies and drug trafficking crimes) occurring in or before 1996 , then you may be eligible for a waiver against deportation by an Immigration Judge. We will strive to win your case by demonstrating to the Immigration Judge that your equities in the U.S. (your ties to the U.S., your rehabilitation, and your contribution to your community) far outweigh the crime for which you were convicted.
Asylum, Withholding of Removal, or Convention Against Torture (CAT)
If you fear persecution or harm upon returning to your country of citizenship, you may be eligible for asylum, withholding of removal, or the convention against torture as a defense against deportation. Asylum may be granted to people who have been persecuted or fear they will be persecuted on account of race, religion, nationality, and/or membership in a particular social group or political opinion.
If you are able to adjust status in the United States, then you may defend against deportation by adjusting status in Immigration Court. Generally, this relief is available to aliens for which an immigrant visa is available and has entered the United States on a valid non-immigrant visa or is Section 245(i) eligible.
The Law Offices of Elaine Cheung, LLC, represents clients in the following immigration law matters, including:
Deportation
Removal proceedings
Asylum
Cancellation of Removal
Bond hearings
Voluntary departure
BIA appeals
Federal appeals
If we accept your case, we take the time to listen to your story and advocate on your behalf. Did you arrive legally and how long ago? If you arrived without inspection, why did you leave your home country? Do you have family here in the States? How is the health of your family members in the U.S.? Have you ever been the victim of a crime?
Contact the Law Offices of Elaine Cheung, LLC
Our goal is to protect your rights and help you achieve your goals. To schedule a low cost consultation, call 877-235-0430 toll free or 215-271-2288. Contact us online.