Philadelphia Marriage Green Card Lawyer
Pennsylvania Marriage Adjustment of Status Lawyer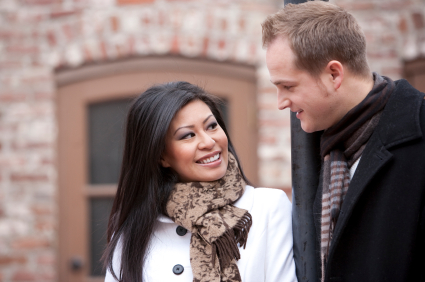 We Help Foreign Spouses Obtain Their Green Cards

The Law Offices of Elaine Cheung, LLC has the experience and skills needed to take you through the entire marriage adjustment of status procedure. When you come to us for help, we will:
Conduct a thorough review of your background for issues that may affect your adjustment of status. (Did you enter the U.S. on a valid visitor, student or work visa? Are all prior marriages validly terminated? Have you been married for less than 2 years? If you entered without inspection, did someone file a petition for you or your parent before April 30, 2001?)
File the I-130 form
File the I-485 form
Ensure that all supporting documents and ancillary forms (including your work authorization application) are properly completed
Assist in selecting a civil surgeon for the required medical exam
Translate foreign birth or divorce certificates
Handle any requests of evidence in a timely manner
Ensure that you and your spouse are prepared by conducting a lengthy mock/practice interview, including the types of questions most likely to be asked
Advising on how to obtain evidence of the "bonafide" nature of your marriage (which should be done months in advance of the interview)
Attend the adjustment of status interview with you to ensure that everything goes smoothly or to fully document what occurs in the event the Interviewing Officer acts improperly during the interview or we must respond to a Notice of Intent to Deny
A naturalized American citizen or green card holder can petition on behalf of his or her spouse. To find the immigration procedure that would best fit your goals and personal circumstances, it is a good idea to consult with a skilled immigration law attorney. The law is complex and constantly changing. Attorney Elaine Cheung, Esq. understands immigration law as a professional.
We take care of our clients. For example, in some cases, clients are rejected for their marriage green card application or an I-601 or hardship waiver, because they moved or did not receive the interview notice on time. As counsel, we are automatically copied on important notices, so we take the time to make sure you know about the meeting.
With your convenience in mind, we offer low cost consultations and free parking. To schedule a low cost consultation at our firm, please call 877-235-0430 toll free or 215-271-2288. Attorney Cheung speaks English, Spanish, and Fuzhou fluently, and French and Mandarin proficiently. She is supported by professional staff fluent in English, Spanish, French, Cantonese, Mandarin, and Fuzhou.
Philadelphia Marriage Green Card Attorney
Some clients have experienced difficulties because they entered the United States without going through the inspection process. Other times, our clients have lost their passport or I-94 card issued when they entered the U.S. If that happens, we can provide counsel to help address these problems for a positive outcome.
Contact the Law Offices of Elaine Cheung, LLC
For skilled counsel on an Adjustment of Status issue, please call our South Philadelphia law firm at 215-271-2288. Contact us online.