Philadelphia Fiance Visa Lawyer
Pennsylvania K-1 Visa Lawyer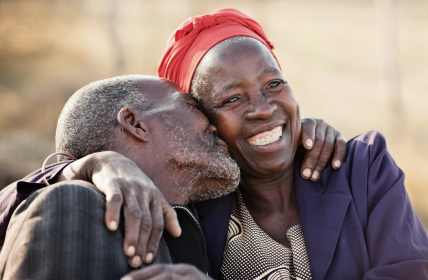 Nothing is more important than family. At the Law Offices of Elaine Cheung, LLC, in New Jersey, we are committed to bringing geographically separated couples together. We represent citizens and green card holders who wish to file a petition for a foreign-born fiancé or fiancée. We like to begin working with clients as early in the process as possible to help ensure the success of your fiancé or K-1 visa application.
Our mission is to reunite the two of you. We bring a lot of hands-on experience to the table, including knowledge of the complicated application process, and we can provide advice on answering the questions, gathering the evidence required, and preparing for the interview. To schedule a low cost consultation at the Law Offices of Elaine Cheung, LLC, in New Jersey, please call 215-271-2288.
Philadelphia K-1 Fiance Visa Attorney
We help clients petition for fiancé or K-1 visas. Both are immigrant visas with certain requirements, including:
The couple must reunite in person at least once in the last two years
The relationship must be documented through e-mails, text messages, photos or letters
Both must be free to marry
The marriage must take place in the United States within 90 days of arrival
The petitioner must be able to provide documented proof that he or she can support the fiancé at least 125 percent above the federal poverty line (i.e. a petitioner with no dependants must earn more than $18,500 per year for 2010). Immigration Lawyer Elaine Cheung will provide solutions in the event the fiancé petitioner does not meet the income requirements.
In certain countries, it is advisable to marry abroad, then apply for the immigrant visa. To find out which fits your personal circumstances and goals better, it is advisable to schedule a low cost consultation with Attorney Cheung.
Philadelphia K-2 Visa Attorney
The K-2 nonimmigrant visa allows the child of a K-1 fiancé visa holder to enter the U.S. and await the availability of an immigrant visa. To qualify for the K-2 visa, you must be:
Less than 21 years old

The unmarried child of a K-1 applicant
Seeking to immigrate to the U.S.
As a K-2 entrant, you may reside in the U.S. with your family while waiting for the marriage of your K-1 parent, and apply for employment authorization and study in the U.S. While on the K-1 and K-2 visa, the visa holder may not change to any other nonimmigrant status.
Philadelphia K-3 Visa Attorney
There are a number of ways a spouse may petition for his or her spouse to enter the United States, including consular processing the visa to enter as a legal permanent resident or applying for a K-3 spouse visa. Because the law is confusing, the application process is confusing to navigate.
We explain the entire process, including interviews and the types of documentation needed. It is important to prepare for the interview months in advance by gathering the type of evidence expected.
Families are important. At the Law Offices of Elaine Cheung, LLC, in New Jersey, we are committed to reuniting spouses separated by geography. Applying for a non-immigrant visa for a spouse (K-3) is a complicated, cumbersome process. It is advisable to retain skilled counsel who can outline your legal options and file an appeal if the initial application is denied.
Contact the Law Offices of Elaine Cheung, LLC
Attorney Cheung is the daughter of immigrants herself and understands how painful separation is for loved ones. We help clients apply for U.S. citizenship, as well as family-based and employee-based immigrant visas. To schedule a low cost consultation in our New Jersey law office, call 215-771-2288 or contact us.