Employment-Based Immigration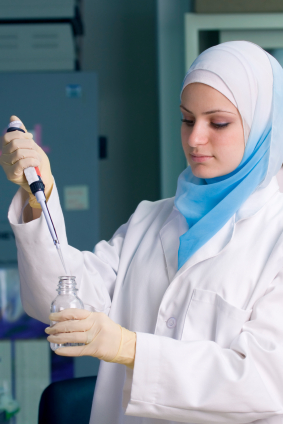 The Immigration and Nationality Act provides 140,000 employment-based immigrant visas annually. Most employment-based permanent residence petitions require submission of a USCIS form I-140. The following is a general introduction of employment-based visas:
EB-1: The EB-1 classification includes those with extraordinary abilities such as researchers, scientists, professors, and upper management level executives of multinational corporations.
EB-2: The EB-2 visa includes persons with exceptional abilities and advanced degrees whose work in the sciences, arts, entertainment, education, or business will likely enrich the well-being of the United States.
EB-3: Under the EB-3 visa, skilled workers, professionals and others can enter in and work in the US under certain conditions unique to their situation. The EB-3 may require a candidate to have a bachelor's degree, two years of work experience, or meet other requirements depending on the job and qualifications of the applicant.
EB-4: The EB-5 visa applies to religious workers, certain overseas employees of the U.S. Government, retired employees of international organizations; certain dependents of international organization employees; and certain members of the U.S. Armed Forces.
EB-5: The EB-5 visa applies to employment creation investors who must invest between $500,000.00 to $1,000,000 (depending on the employment rate of the geographic area), in a commercial enterprise in the U.S. which creates at least 10 new full-time jobs for U.S. citizens, lawful permanent residents or other lawful immigrants, not including the investor and his or family.
E-1 Treaty Trader/E-2 Treaty Investor: Investors and traders and their employees may receive visas to carry on their businesses in the U.S. if their home country has a commercial treaty with the US conferring visa eligibility.
H-1B Specialty Occupation (Professionals): Professional workers with at least a bachelor's degree (or its equivalent work experience) may be eligible for a non-immigrant visa if their employers can demonstrate that they are to be paid at least the prevailing wage for the position.
J-1 Exchange: Persons coming to the U.S. in an approved exchange program may be eligible for the J-1 Exchange Visitor's visa. J-1 programs often cover students, short-term scholars, business trainees, teachers, professors and research scholars, specialists, international visitors, government visitors, camp counselors and au pairs. In some cases, participation in a J-1 program will be coupled with the requirement that the beneficiary spend at least two years outside of the U.S. before being permitted to switch to a different non-immigrant visa or to permanent residency.
L-1: The L-1 visa allows corporations operating in the U.S. and abroad to transfer executives and managers to the U.S. to work on an ongoing basis for up to 7 years. The employee must have worked for a subsidiary, parent, affiliate or branch office of the U.S. company outside of the US for at least one year out of the last three years. Qualified candidates can obtain permanent residency without having to go through the labor certification process.
O-1 Individuals of Extraordinary Ability: The O-1 category is set aside for foreign nationals with extraordinary ability. This includes entertainers, athletes, scientists, and businesspersons.
TN: The TN visa allows Canadian and Mexican professionals to work in the United States. The TN visa applies only to certain professions and requires the TN visa holder to work for the TN sponsor. The visa is good for one year and is renewable thereafter.
Immigration Attorney Elaine Cheung can help you select the right visa for your situation and job experience as well as for those seeking a waiver to the home residency requirement that applies to many J-1 visa holders. To schedule a low cost consultation, please call 215-271-2288.